Biomass fuel is a renewable energy source made from biologically derived organic raw materials such as wood, branches, and leaves. Biomass fuel can be defined as a "carbon-neutral" fuel because CO2 released during the raw material photosynthesis offsets CO2 discharged when fuel is being burnt. Proactive use of biomass such as agricultural residue and unused materials is encouraged because it reduces the amount of waste.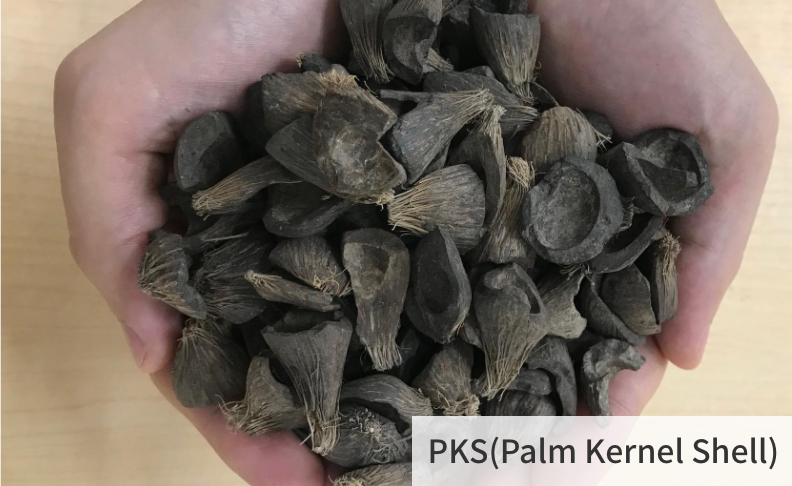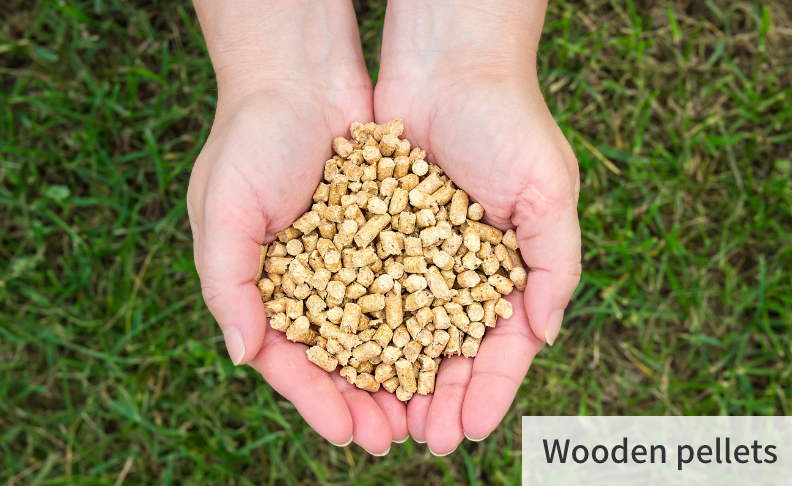 erex is the first in Japan to operate a biomass power plant using PKS* as a main fuel. In addition, the Buzen Biomass Power Plant that will begin operation in 2020 will also wood pellets* in addition to PKS. The group's expansion of biomass power generation project has made the fuel business even more important. In addition to ensuring a secure supply of PKS and wood pellets, we will actively invest in the fuel business in ways like investigating new procurement routes and developing new biomass fuels to enlarge the total amount of fuel procurement. We are also actively working to acquire various certifications to cover our supply chain management. As an example, we acquired the Green Gold Label (GGL) certification for PKS in 2020 for sustainable protecting the environment and making active use of biomass fuel.
*PKS stands for Palm Kernel Shell. PKS is the remaining coconut shell after palm oil has been extracted from palm seed.
*Wooden pellets which is made from finely pounded dried wood and compressed into wood-based fuel materials whose shape is a round column. One of the wooden biomass fuels.