Contributing to achieving a low-carbon society in Japan through eco-friendly biomass electric power business
The erex Group entered the power generation business when the Tosa Biomass Power Plant's operation began in 2013. We are continuously constructing and operating biomass power plants throughout Japan by valuing a harmonious relationship with the local community. We are developing our business that will lead in a achieving a low-carbon society in response to the changing social structure as one of the leading biomass power generation companies in Japan currently possessing four power plants.
erex group's power stations steadily beginning a nationwide operation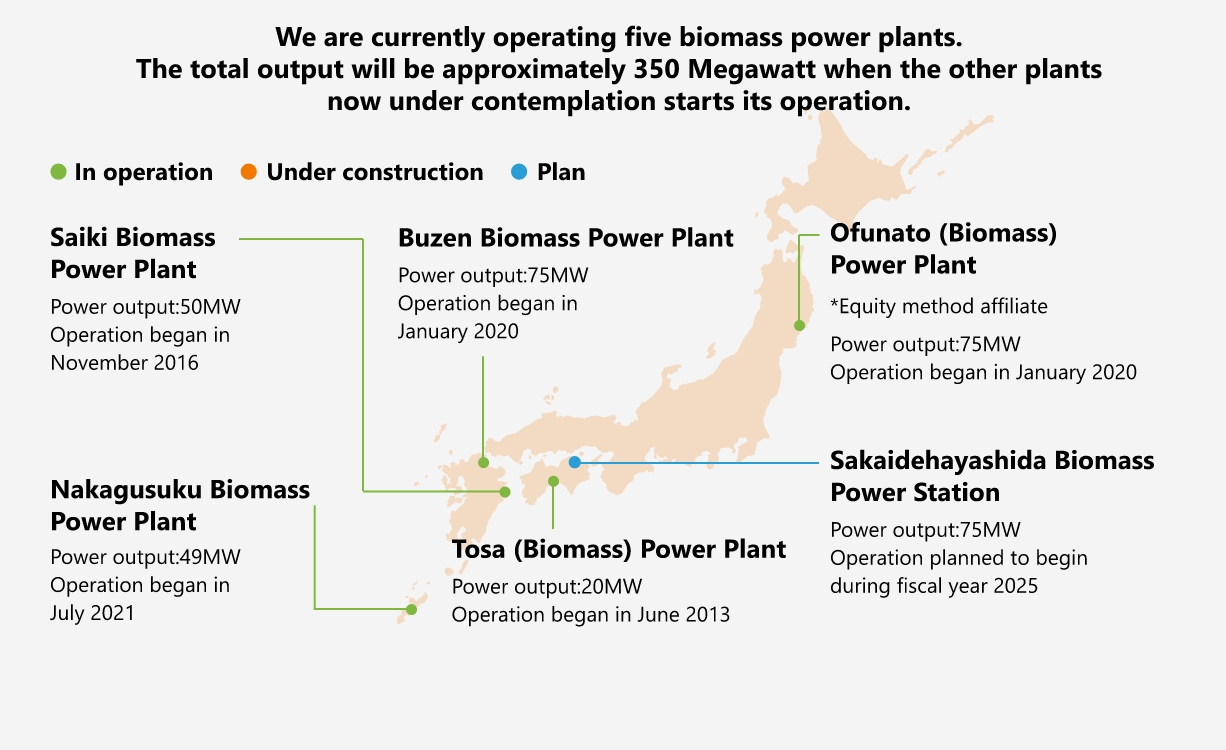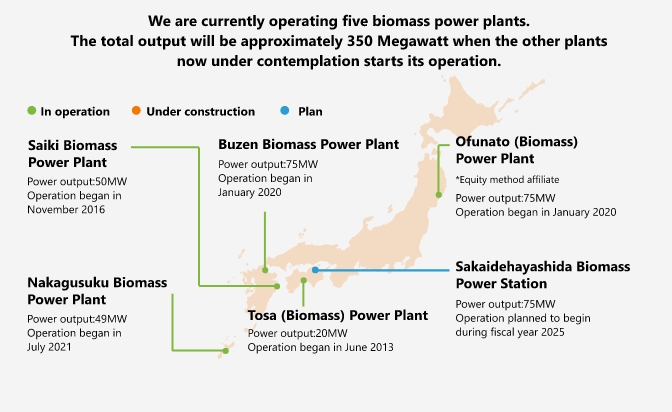 The erex Group currently possesses four biomass power stations, which makes us the leading biomass power generation company in Japan. We began operating our Japan's largest scale biomass power plant in January 2020 located at Buzen-shi, Fukuoka-ken and Ofunato-shi, Iwate-ken. In addition, a new operation will begin in Uruma-shi, Okinawa-ken in July 2021 and Sakaide-shi, Kagawa-ken in 2024. The total output of these 6 biomass power plants will be approximately 350 Megawatt. The power stations which we are deploying throughout Japan are operated through joint investment from various partner companies. The daily operations of the power plants are conducted while making environment related reports to the local governments and cooperating with local partners, such as port related companies and shipping companies.
We are planning to build one of the world largest biomass power plants.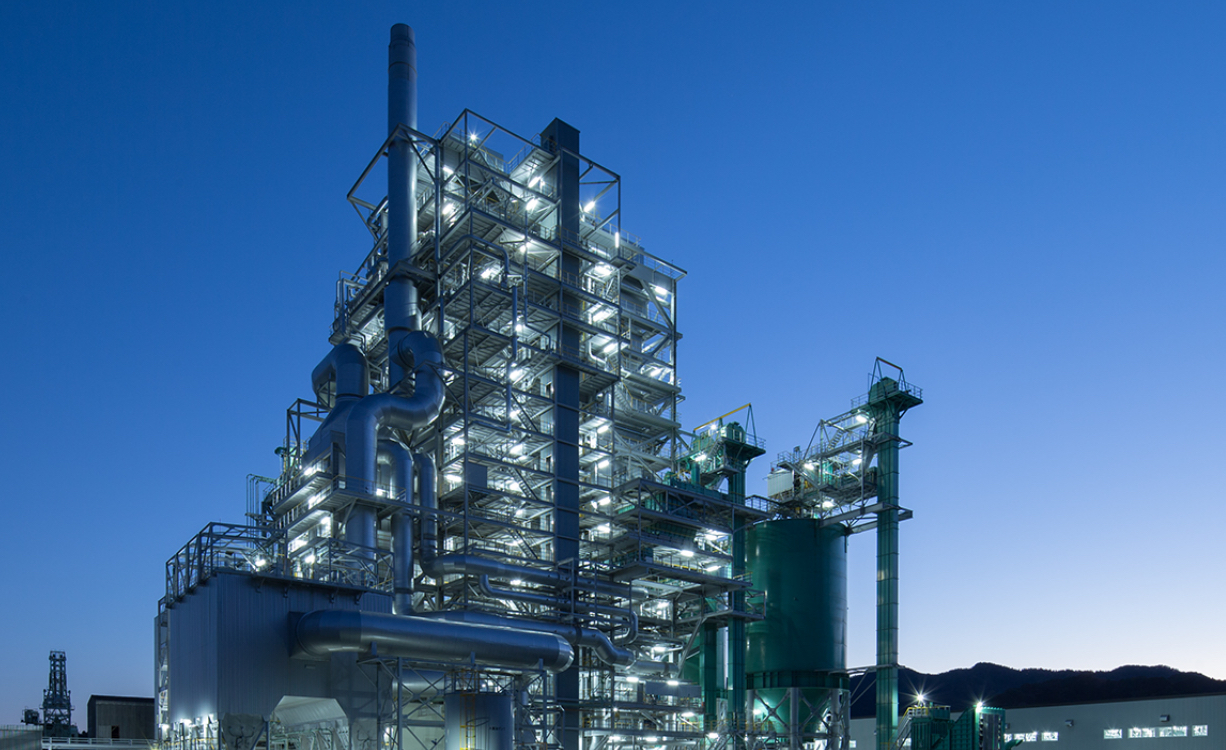 erex is planning to construct a large 300 Megawatt sized biomass power plant that does not rely on "Feed-in Tariff (FIT) " scheme and to begin its operation during fiscal year 2025. This scale is the largest among biomass power plant in the world and it plays an important role in strengthening our biomass power plant business.
Developing together with the local community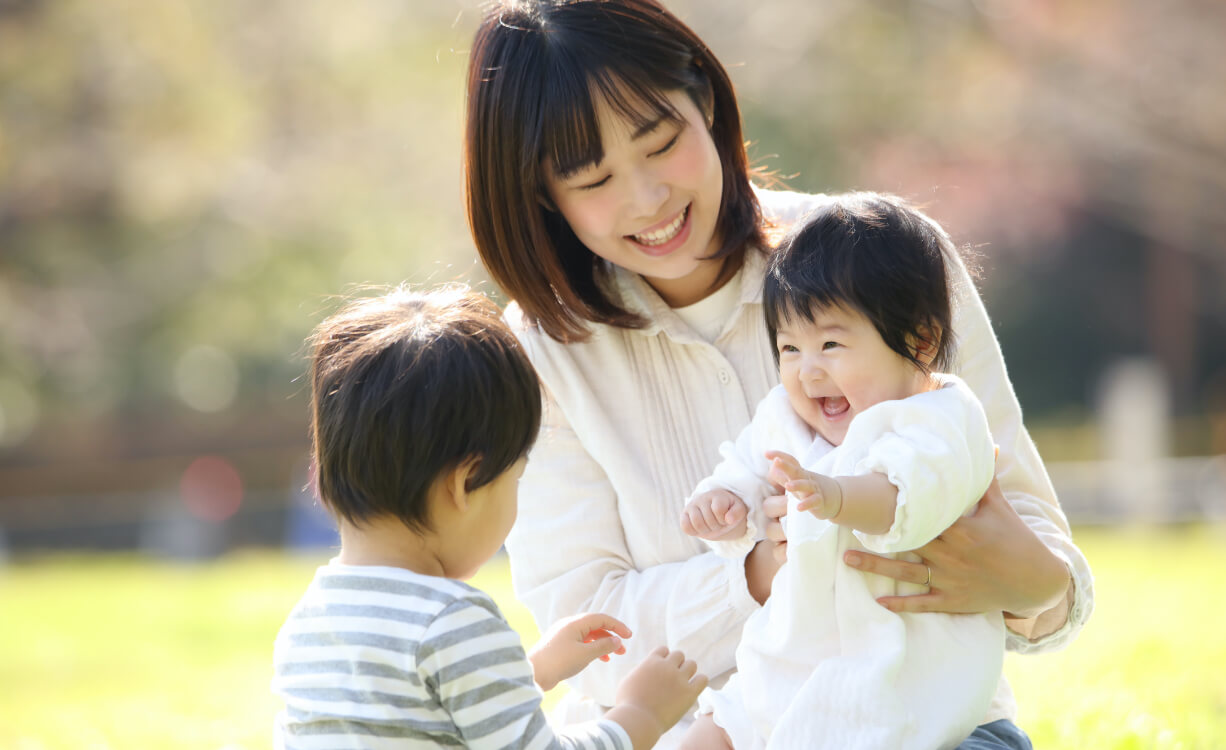 One important factor we focus on when developing of our power generation business is valuing a harmonious relationship with the local community. We are operating our biomass power plants by working closely with local governments, companies and making consideration of local citizens. We actively contribute to revitalize local society by participating in locally held events and providing opportunities for children to study about the environment and renewable energy.