Announcement of receiving first GGL certification as an electric power generation company in Japan -Our efforts to ensure the sustainability of biomass fuels-
May 29th, 2020
erex Co.,Ltd.
The erex Group (hereinafter referred to as "our company") is developing an integrated business focused on upstream fuel procurement, electric power generation, electric power trading and retail sales. In particular, we are working to ensure that the upstream supply of renewable biomass fuels from organic sources is stable, high quality and inexpensive. To achieve that, we are strengthening cooperation with local businesses, trading firms, shipping companies and other partners.
We are also working aggressively to protect the ecosystem and promote sustainable use of biomass fuels by receiving a variety of certifications covering supply chain management and other matters.
On April 24th, 2020, we received the Green Gold Label (GGL)*1 certification for palm kernel shell (PKS). In addition, as detailed below, our fuel procurement subsidiary, erex Singapore has received two forest certifications.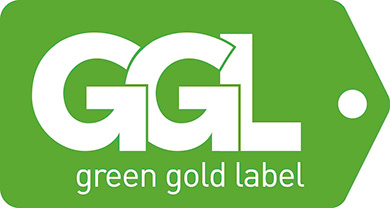 Our company is now handling an increasing volume of biomass fuels like wood pellets and PKS. In view of that, we have now received a number of certifications related to traceability and lawfulness of our production, processing and transportation various fuels. These certifications were received through inspections by the appropriate third-party certificate organizations, management changes and other steps. Their acquisition is one aspect of our efforts to promote sustainable biomass power generation.
"Opening up our future with new ideas and actions" is our company's mission. In line with that, our 2030 vision is "- To realize a sustainable society-Becoming a leading company in the coming era of electricity field having renewable energy as a core business. Going forward, we remain committed to developing our business in a way that respects local communities and the environment through sustainability initiatives like these certifications.
Under the business planning guidelines of the Ministry of Economy, Trade and Industry, GGL certification is not a recognized certification. However, this is the first case in Japan to receive this certification for PKS as an electric power generation company.
Certification overview
Certification overview
Certified company
Certification overview
erex Co.,Ltd.
Palm Kernel Shell (PKS)
GGL certification *1
eREX Singapore PTE.LTD
Wood pellets for fuel
FSC™ (Forest Stewardship Council™)*2
(License number FSC-C156265)
eREX Singapore PTE.LTD
Wood pellets for fuel
PEFC (Programme for the Endorsement of Forest Certification)*3
(License number PEFC/01-31-1046)
*1 Green Gold Label :
Established in 2002. This certification guarantees independent tracing and documentation for sustainable bioenergy production, processing, transportation and end use.
*2 Forest Stewardship Council™ :
The Forest Stewardship Council™ (FSC™) is an independent, nonprofit organization that promotes responsible forest management worldwide. The council operates an international forest certification system.
*3 Programme for the Endorsement of Forest Certification :
Established in 1999. This international NGO provides global recognition of forest certification systems for 36 countries around the world, that are operated independently in each country.
Contact information for media
erex Co.,Ltd. IR
TEL: 03-3243-1167 FAX: 03-3243-1119
E-mail: pr.info@erex.co.jp